Archbishop Mar George Njaralakatt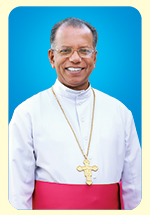 Archbishop George Njaralakatt was born on 23.06.1946 at Arakuzha in the Archdiocese of Ernakulam (now in the diocese of Kothamangalam), as the eldest son of Varkey and Mary Njaralakatt. He had his Elementary School studies at Arakuzha. In 1960 his family migrated to Nadavayal in South Wayanad Taluk in Calicut District which was then in the diocese of Tellichery. He completed SSLC in 1963 at St. Thomas High School, Nadavayal and he was admitted in St. Joseph's Minor Seminary, Tellichery by Bishop Mar Sebastian Valloppilly. He did his philosophy and theology at St. Joseph's Pontifical Seminary at Mangalapuzha, Aluva. He was ordained priest for the diocese of Tellichery by Bishop Mar Sebastian Valloppilly on 20.12.1971 in St. Joseph's Cathedral Church, Tellichery. He holds a BA degree from the University of Mysore.
As a priest Fr. Njaralakatt was first appointed as the Assistant Parish Priest of St. George's Church, Kanichar. He served the parish for an year (April 1972 to April 1973). In 1973 he was transferred to Arinchermala and Kaniampatta as parish priest. The Diocese of Tellicherry was bifurcated in 1973 and the Diocese of Mananthavady was formed on 01.03.1973 and he was transfered to the new diocese. He served the diocese in various capacities as Parish Priest, Vicar of Forane District, Director of CML, Assistant Director of Catechism Department and later as its Director, Director of Pastoral Centre at Dwaraka, Procurator, Vicar General and Administrator. He took Licentiate in Catechetical Theology from Pontifical Salesian University, Rome, in 1983-86. In 2008 he became the first Vicar General of the diocese of Bhadravathy. When the diocese of Mandya was created by bifurcating the diocese of Mananthavady in 2010, he was elected its first bishop. He was ordained a bishop by Archbishop Mar George Valiamattam in the Cathedral Grounds of Infant Jesus Cathedral Church, Mysore on 7th April 2010 and he took charge of the diocese on the same day.
On 29.08.2014 Bishop Mar Njaralakatt was elected by the Holy Synod of Syro Malabar Church as the Metropolitan Archbishop of Tellicherry as Archbishop Mar George Valiamttam tended his resignation upon reaching retirement age. Bishop Njaralakatt was installed as the Archbishop on 30.10.2014 and assumed office on the same day. He is the direct heir of the patrimony of Tellicherry as he was ordained a priest by the legendary first bishop of Tellicherry, Mar Sebastian Valloppilly of happy memory (1953-1989) and a bishop by Mar George Valiamttam, the second bishop (1989-1995) and first archbishop (1995-2014) of Tellicherry.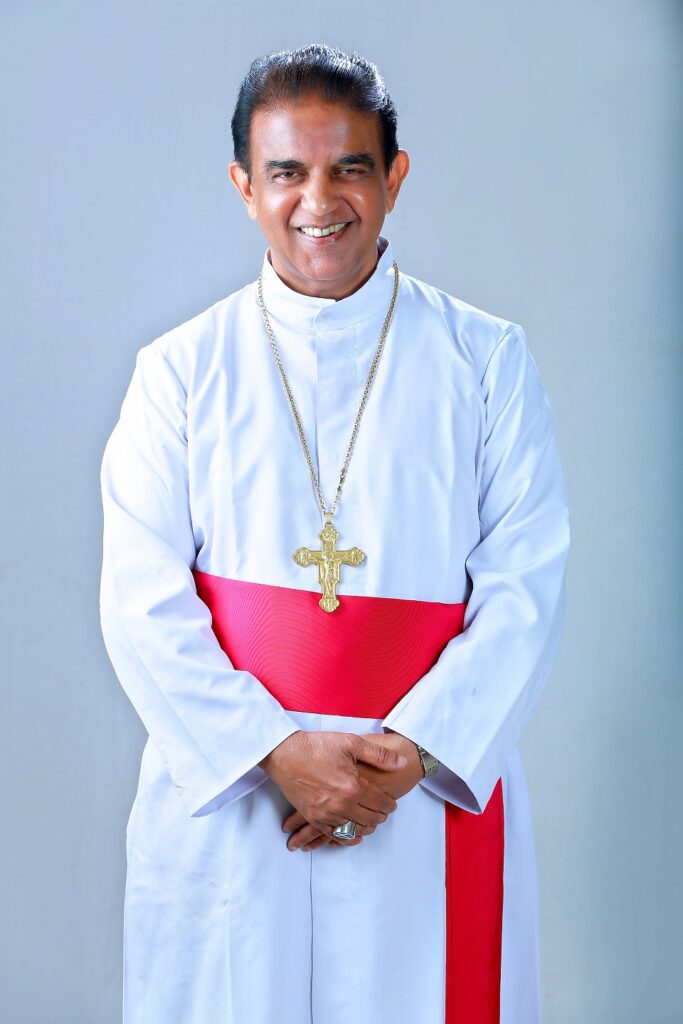 Mar Antony Kariyil CMI
Bishop of the Diocese of Mandya
Mar Antony Kariyal CMI was appointed Bishop of the enlarged Diocese of Mandya on 26th August 2015 by His Beatitude Major Archbishop George Cardinal Alencherry with the prior approval of His Holiness Pope Francis. Diocese of Mandya comprises of the civil districts of Mysore, Chamarajanagar, Hassan, Mandya, Bangalore Urban, Bangalore Rural, Kolar, Ramanagara, Chikkaballapur and Tumkur having a population of nearly 100,000 Syro-Malabar faithful which is the most populated Syro-Malabar Diocese outside Kerala.
Born on 26th March 1950 in Chalil, Cherthala in the Arch Diocese of Eranakulam-Angamaly, Mar Antony Kariyil joined the CMI Congregation on June 1, 1964 and completed his Licentiate in Philosophy (L Ph) from Jnana Deepa Vidyapeeth, Pune in 1971 and M.A. (Sociology) degree from Pune University in 1974 with first rank. He was ordained a Priest on 27-12-1977 and completed his Bachelor of ­­Theology (B.Th) course from Dharmaram Vidya Kshetram, Bangalore in 1978.
Mar Antony Kariyil served as a Faculty of Christ College, Bangalore, from 1978 to 1997 as Professor of Sociology and later as Principal and laid a firm foundation for the all-round development of the institution. He was Principal of Rajagiri College of Social Science, Kalamassery from 1997 to 2002 and served as Director of Rajagiri College of Social Sciences, Rajagiri Business School and Rajagiri School of Engineering and Technology from 2011 to 2015.
Mar Antony Kariyil has also served the CMI Congregation in various capacities. He was Prior General of CMI from 2002 to 2008 and Provincial Superior of Sacred Heart Province, Kochi from 2008 to 2011. At the all India level, he has served as National President, Conference of Religious India (CRI), New Delhi, from 2006 to 2009.
A Ph.D. (Sociology) degree (1988) holder from university of Pune, Mar Antony Kariyil has published three books and a large number of research articles on Sociology, ­­Theology and the Church in Kerala. He has served on the Board of various Universities in Kerala and Karnataka – Syndicate Member, M.G University, Kottayam 1999-2001, Member Academic Council and Board of Studies in Sociology of University of Bangalore (1992-98), Member Board of Studies in Sociology and Social work in the University of Calicut (1999-2002), Senate Member, Cochin University of Science of Technology (1999-2002) and member, Board of Governors of Kerala Technological University (since 2015). Mar Antony Kariyil also served as the Governing Body Member of Centre for Adoption Resources Agency (CARA) under the Ministry of Justice and Empowerment, Government of India, Governing Body Member of Literacy Mission under the Department of Education, Government of Kerala and was also the National President of Functional Vocational Research and Training Centre, Bengaluru.
Holder of Diploma in Kannada from Bangalore University (1987), he is proficient both in Kannada and Malayalam and versatile in English.